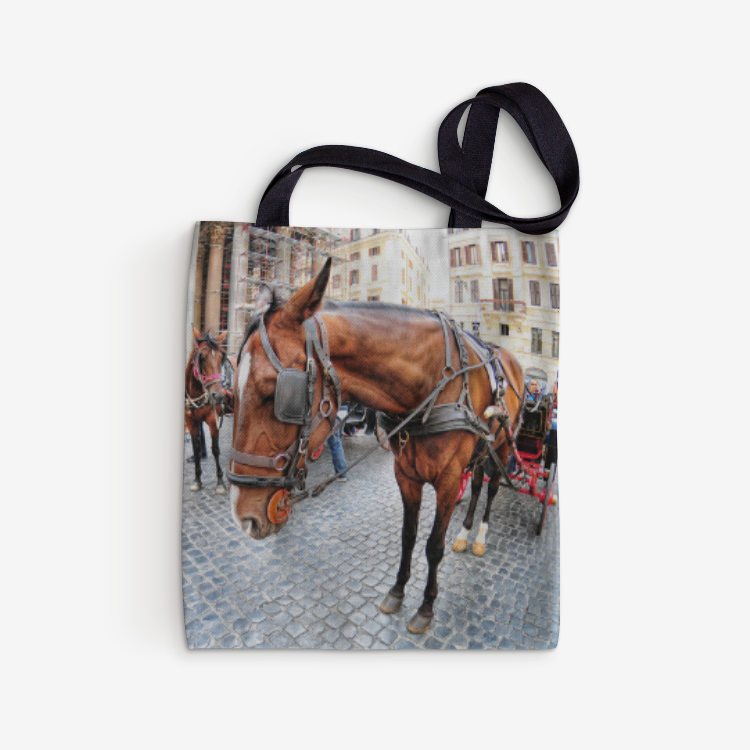 Tote bags are the best replacement for plastic bags or any other disposable plastic material. It is extremely eco-friendly and has its own charm, unlike plastic bags.
The term tote means to 'to carry' and can be traced back to early 17th century. The first place where the trend for tote bags set off was the United States in the 1940s.
What customers generally fail to do with tote bags is to keep them and reuse them. Studies have found that shoppers tend to use the plastic bags over tote bags even after knowing the environmental benefits of the same.
Maybe the case is so because of the weight and design or maybe the tote bags they buy are not attractive enough to carry every time for shopping or carrying your own stuff. But we take these lacunae as an opportunity to introduce an improved version of boring tote bags.

Focused on Quality
Focusing on improving the reuse of tote bags for a better and beautiful environment and at the same time giving the best quality to our customers, we have made our tote bags looks incredibly beautiful with an impeccable finish.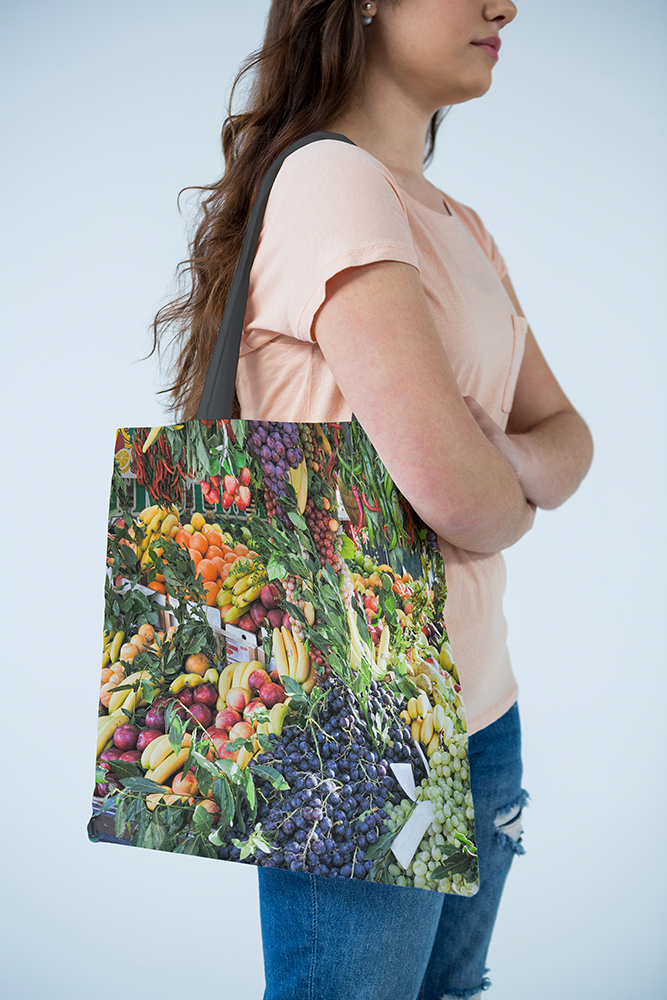 Light in Weight
As we discussed earlier, our motive is to provide an ease of carrying your tote bag and that's exactly why we have reduced the weight so that you can carry your bags without ever worrying the weight of the same, for we know at times the weight of our stuff isn't as much as the weight of the bag itself. 

Softer, Stronger and Decent
If you touch our bag, you will find it soft in feel and decent with looks, especially with our incredible finish. The handle that comes with the bag is black in color and strong and can handle good decent weight. 

The bag is made up of polyester. Polyester as a material has tremendous benefits that other types of bags fail to have. It has a long lasting strength that will protect your bag from breaking down quickly so you can reuse it too for a long period of time without having to worry about its look as they will remain unchanged, with little care.

Printing on These bags
Although we have already made a list of things that you would like in our tote bags, but the best is yet to come. It's the print quality that we offer with our tote bags. Yes! You can get customized on your tote bag that will make it look more friendly to carry around in case a simple one doesn't suit your style. 

This is yet another way we are trying to encourage people to switch to tote bags, but with superior quality, and put the conventional plastic bags that harm the environment on the back seat.
Not just another tote bag, but your style statement, carry it with style.
Related articles