Introduction
This article is going to explain how to set up your prices - via Set Prices tab at your Wix Art Store "Manage Store" panel.
Note that if you were trying to learn about the way to withdraw your funds, you should click here.
Prerequisites
We assume that you already went through the setup process:
* Installed Wix Art Store app on your site
* Chose Order a Print as your provider
* Uploaded your artwork 
* Filled in your business info and published the store
This page displays the list of items and their prices. It includes:

* Product type
* Your desired profit margin
* Total retail price including your profit and printing costs
Set your Store Prices:
Select the checkboxes next to the products you want to sell. Next, hover over a product and click the Edit button. clicking on it will take you to its list of sizes/models where you will be able to set your prices and profits.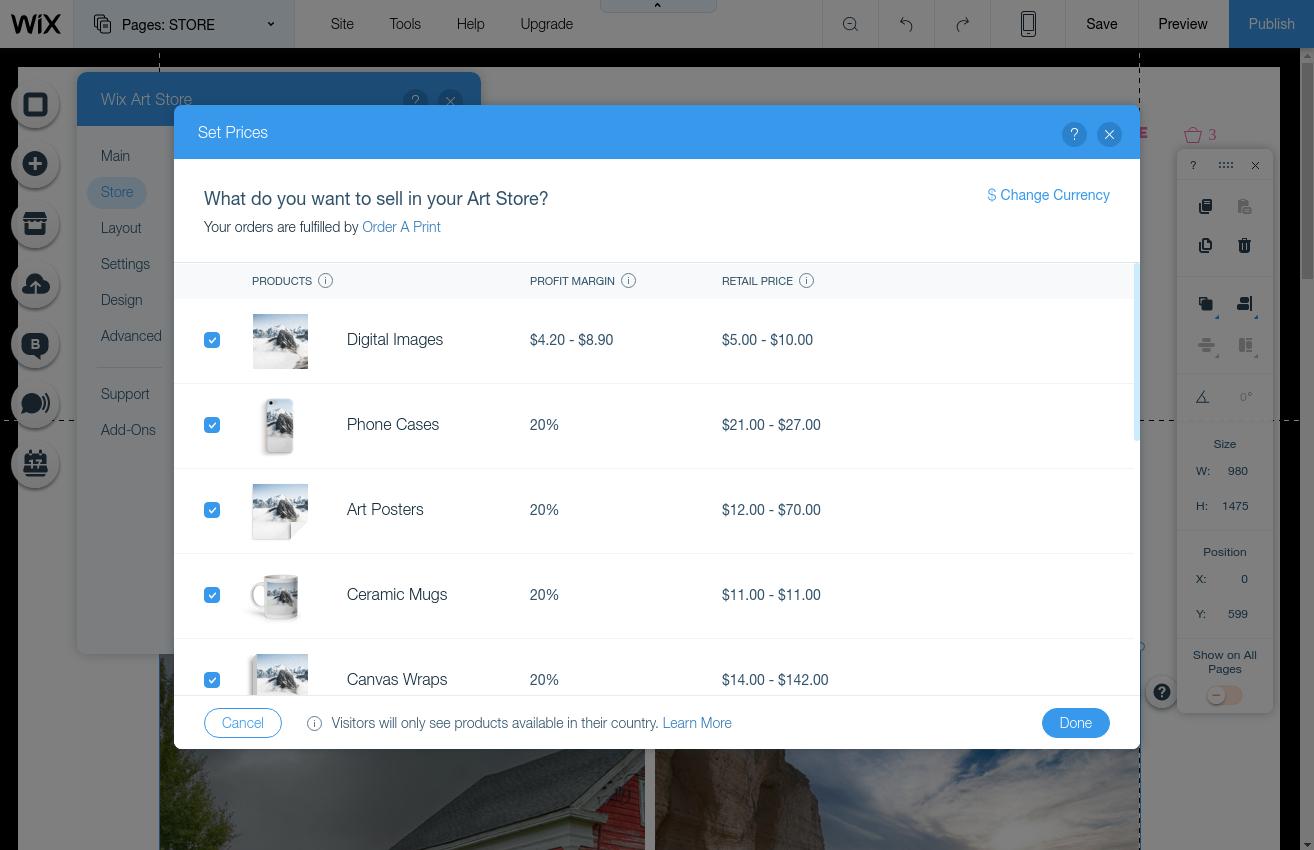 Here you can view our manufacturing prices, define your profit margins (in percentage) and choose if you wish to round up your selling prices.
Please note that your site visitors will see only the products that are available in their country. For more information, click here - https://www.orderaprint.com/art-store/products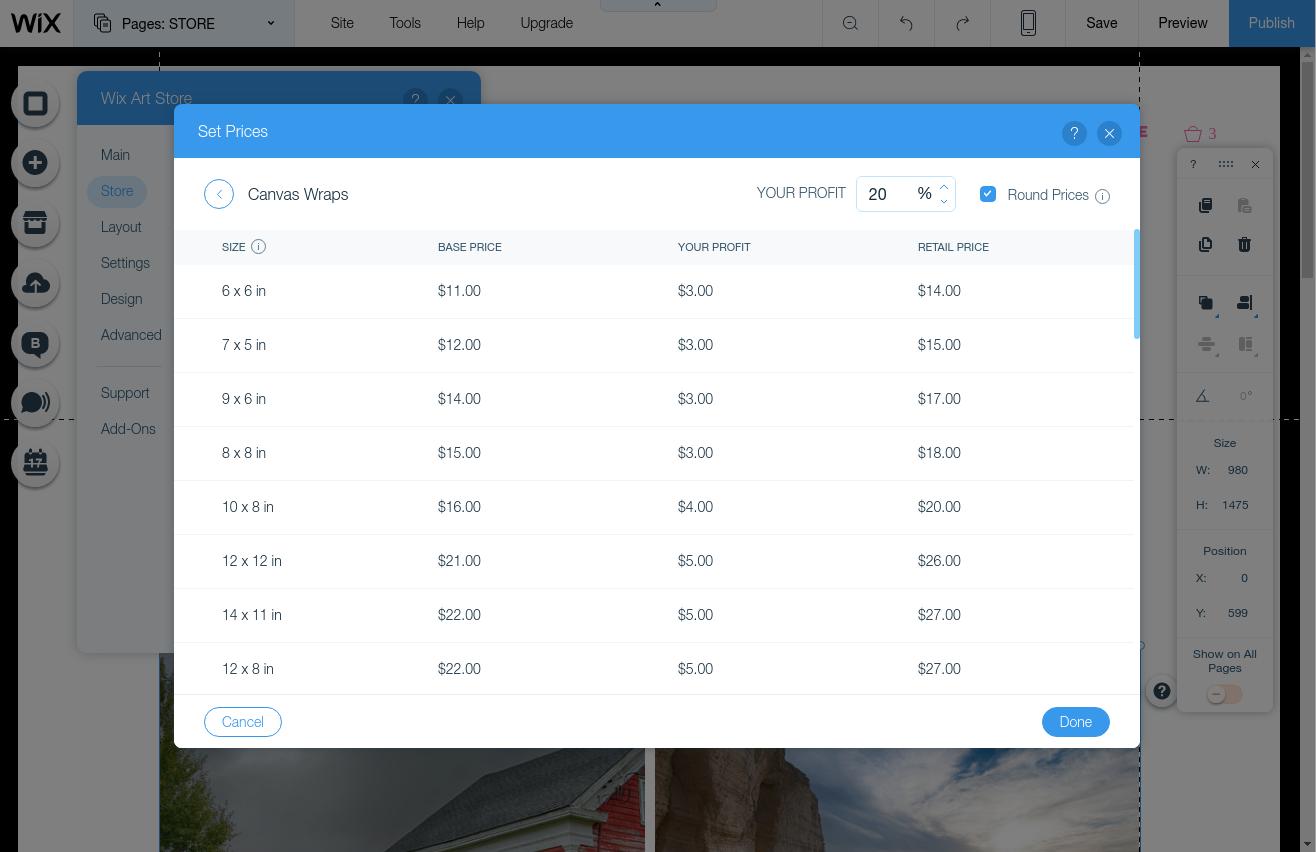 If you selected Digital Files, hover over this row and click Edit. Here you can set the prices and license types you wish to sell.
Note: We deduct a small transaction fee ($0.5 + 6%) from your price. This covers our merchant services, exchange rates and more.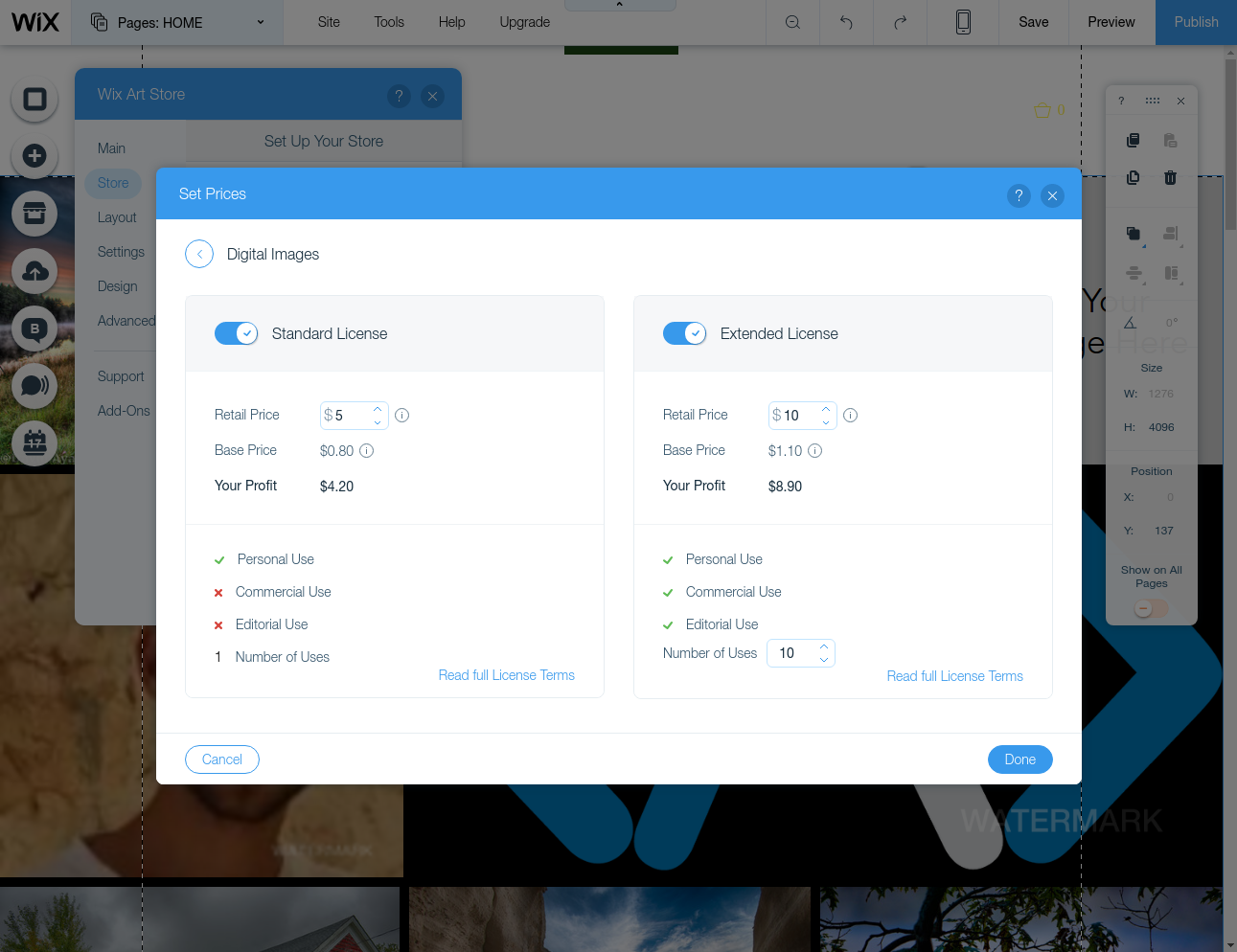 What now?
When you receive an order, Order a Print will manufacture the products and provide you with the margin you have selected.
All you have to do is sit back and follow your earnings.
You can always follow the setup procedure on our Quick Setup Guide.If you need any assistance, please contact our support team
Related articles