Introduction
This article is going to explain how to follow up your orders - via Orders tab at your Wix Art Store "Manage Store" panel.
Note that if you were trying to learn about the way to withdraw your funds, you should click here.
Prerequisites
We assume that you already went through the setup process:
* Installed Wix Art Store app on your site
* Chose Order a Print as your provider
* Uploaded your artwork 
* Setup the store prices
* Filled in your business info and published the store
This page displays the list of orders submitted through your store. It includes:
* Order number
* Number of items per order
* Order date
* Customer name
* Total amount and profit per order

We will also notify you by email about every sell you make!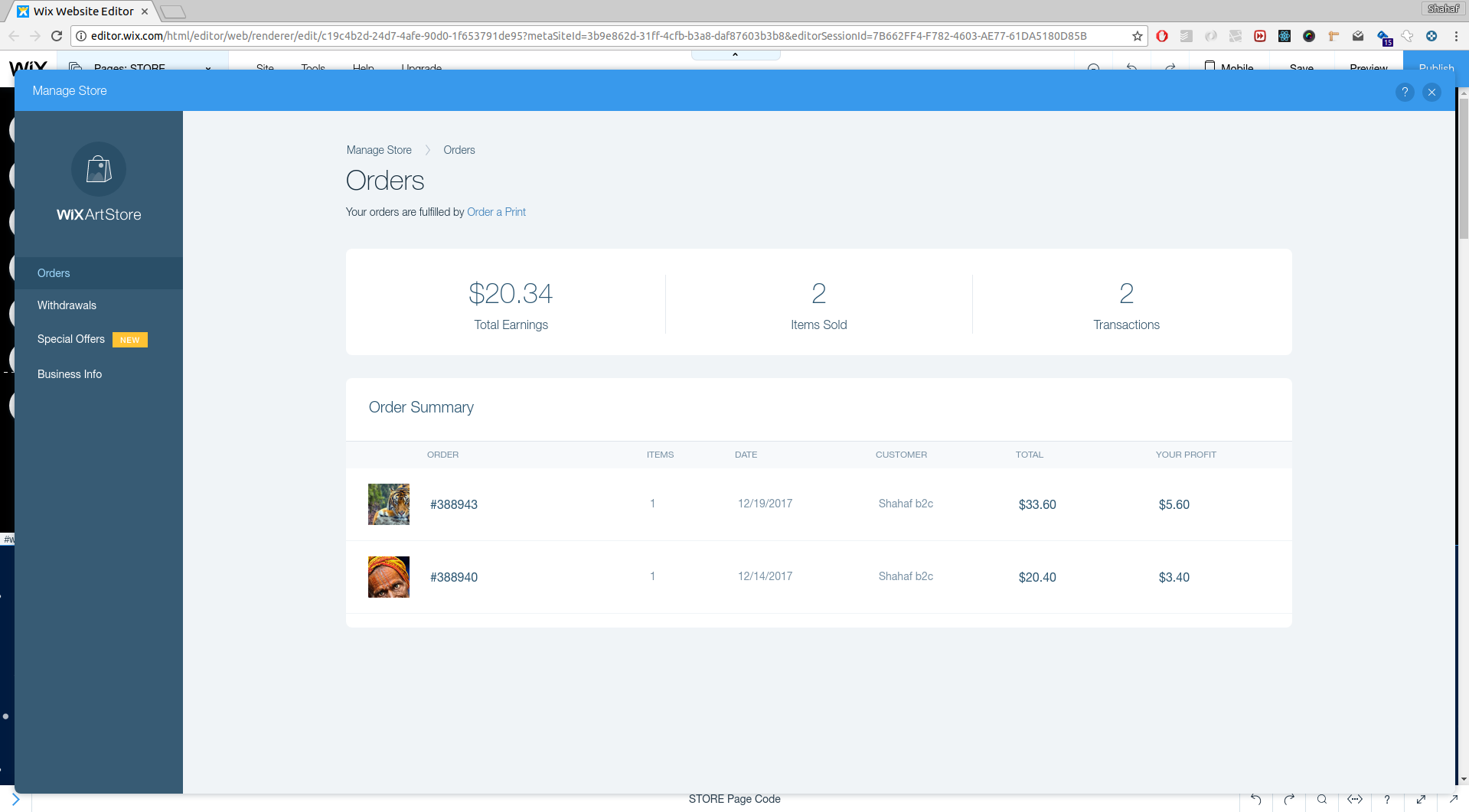 By clicking on an order you'll be able to see it's details:
* Order number and date
* Products that were ordered and their prices
* The customer details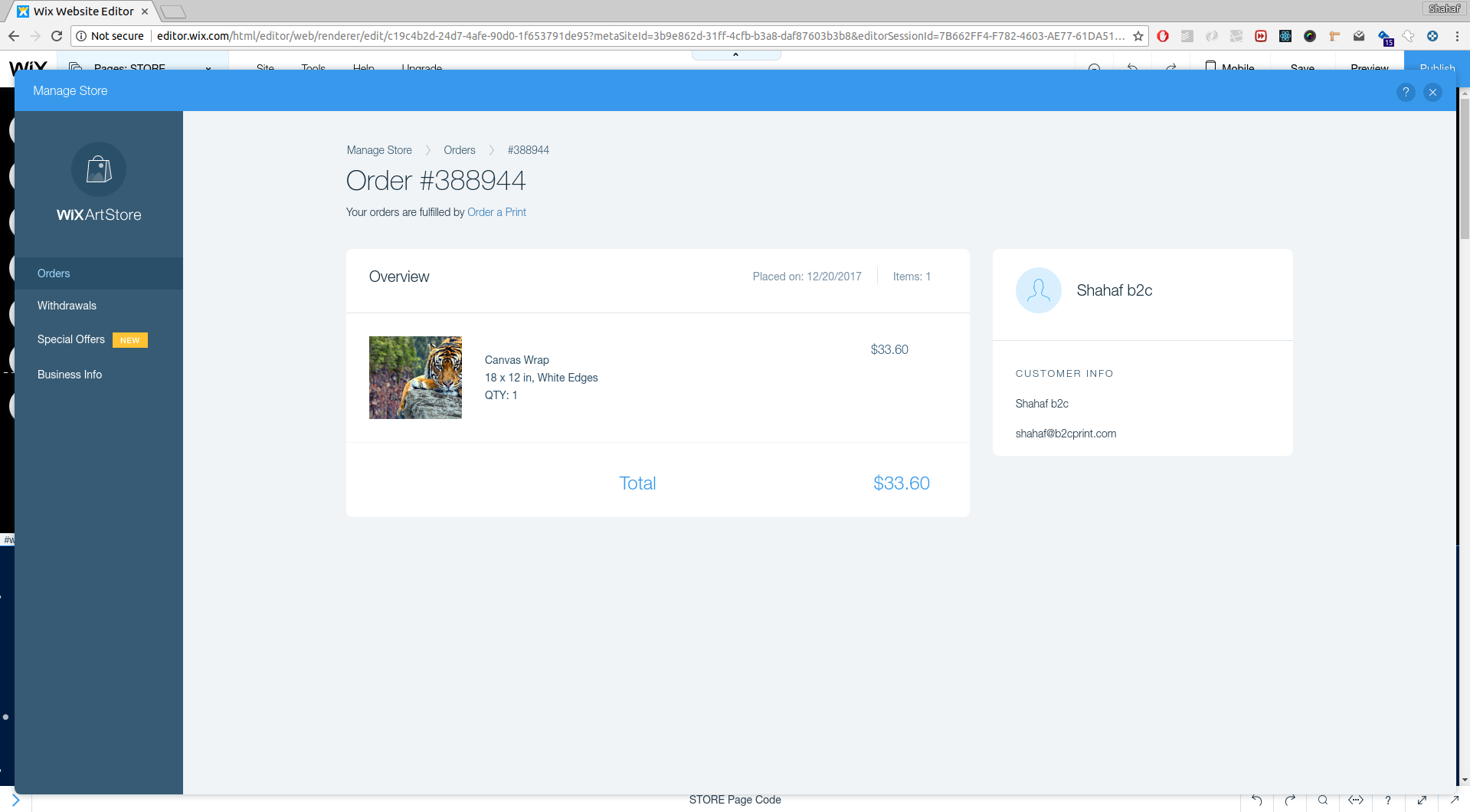 What now?
When you receive an order, Order a Print will manufacture the products, check its quality and ship it to your customer.
All you have to do is sit back and follow your earnings.
You can always follow the setup procedure on our Quick Setup Guide.If you need any assistance, please contact our support team
Related articles