Introduction
This article is going to explain how to set your digital licenses up - via Licenses tab at your Wix Art Store "Set Prices" panel.
Note that if you were trying to learn about the way to set up prices, you should click here.
Prerequisites
We assume that you already went through the setup process
:
* Installed Wix Art Store app on your site
* Chose Order a Print as your provider
* Uploaded your artwork
* Setup the store prices
* Filled in your business info and published the store


This page displays the digital licenses setup. It includes:
* Standard License setup
* Extended License setup

Available Licenses:
Click the toggles to select the licenses you wish to offer and enter the price for each license type. Note: We deduct a small transaction fee ($0.5 + 6%) from your price. This covers our merchant services, exchange rates and more.
Standard License – Allows a personal one-time usage.
Extended License – Allows usage for Commercial and Editorial purposes. The number of uses allowed is defined by you.
When your customer purchases an image license, he receives a link to download a high-res photo and the license agreement. This agreement contains the usage terms according to the permissions and number of users you defined. Click Read Full License Terms to view the full license agreement.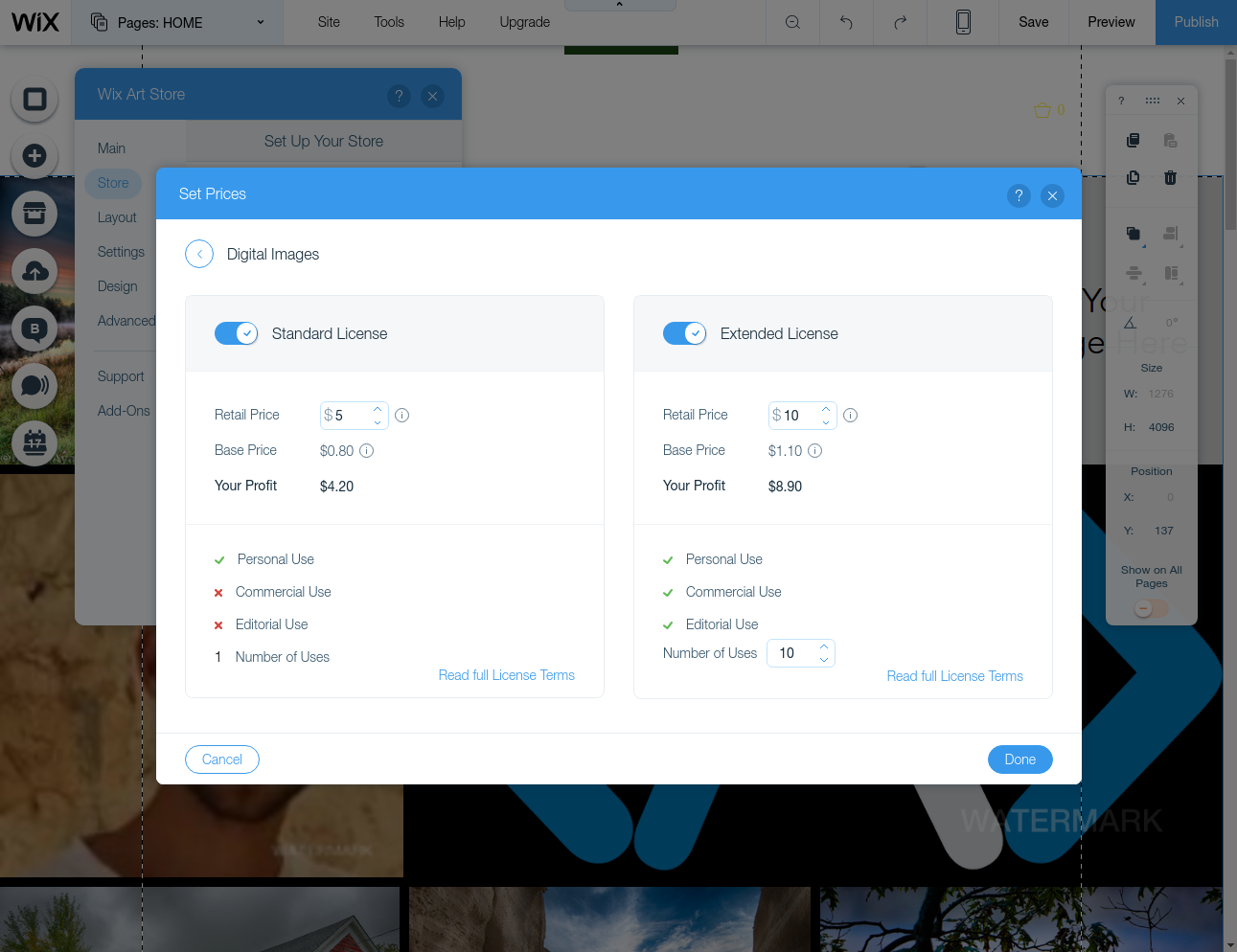 What now?
When you set up licenses pricing, your artwork will be provided to your customers with a license agreement.
All you have to do is sit back and follow your earnings.
You can always follow the setup procedure on our Quick Setup Guide.If you need any assistance, please contact our support team
Related articles