Photographers have always aspired to express images in a manner that presents the original beauty of the creation on paper. Canvas printing can be a good medium for doing so. Canvas printing provides a professional appearance to photographs. The lack of gloss sheen in canvas print allows the viewers to solely focus on the picture details without being distracted. Moments preserved on a long-lasting medium that is resistant to deterioration can be permanent. Unlike a photo placed inside a picture frame, a canvas must be stretched around 4 stretch bars of a wooden frame. Such prints are best for use in galleries and art shops.
Wrap Effects on Canvas

Wrap on a canvas print means what is wrapped around the frame. Image wrap effect is a canvas effect in which the image continues over the sides of the canvas. A mirror wrap option has the image stop at the canvas edge and its wrapped sides are a reflection of the main image. It helps you get the finish of a gallery wrap without touching the photographic content. Mirror wrap works exceptionally well for landscape photography. However, when you are using a mirror wrap for your image, be clear about any details near the edges. The legs and faces are likely to mirror. In a black or white wrap, the images do not wrap around a canvas but are replaced with a white or black border.

What is my ideal canvas style?
If you are confused about an ideal canvas style for your print, the first factor to be evaluated is the photograph to be printed. Some photographs are not meant for image wraps and will make more impact when printed without wrap effects. When you decide about selecting a particular canvas, you must consider the setting and decor in area where canvas will be displayed as an artwork. Image wrapped canvases work well with design themes while canvas prints with solid white or black work well with contemporary and modern themes. Canvas with solid colors such as black look very impressive, sharper and more formal. Kids are likely to love solid color canvas for their personal rooms.

Takeaway
Your pictures are your best treasure. Preserve them with high-quality canvas prints that bring out the best in your photographs. You can decorate your living space with these fine canvas prints and enjoy a personalized session with your old memories. Selecting the type of canvas print will depend on many factors such as photograph type, the purpose of canvas and ambience of canvas display. It depends on consumers and their specific needs to make an informed choice.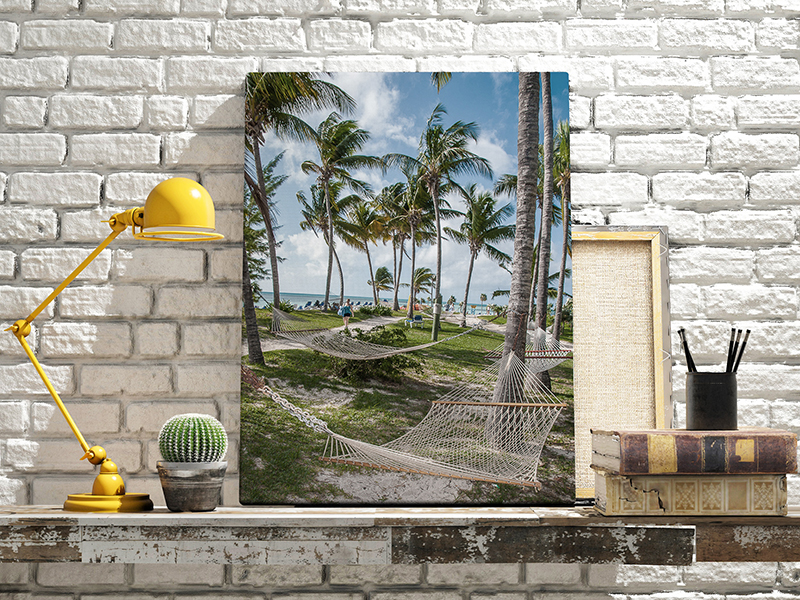 Related articles