Order A
Print
Print products Drop-Shipping provider
Making money with your website's photos and images has never been easier!
Offer prints and digital files to your customers for an easy way to make money with your website photos!
Your customers will be able to choose images from your website and order them as digital files with different usage licenses or as prints on a variety of materials including canvas, poster, metal, acrylic blocks and more. We will print, produce and ship the print directly to your customer and you will receive the margin you defined of the purchased product price.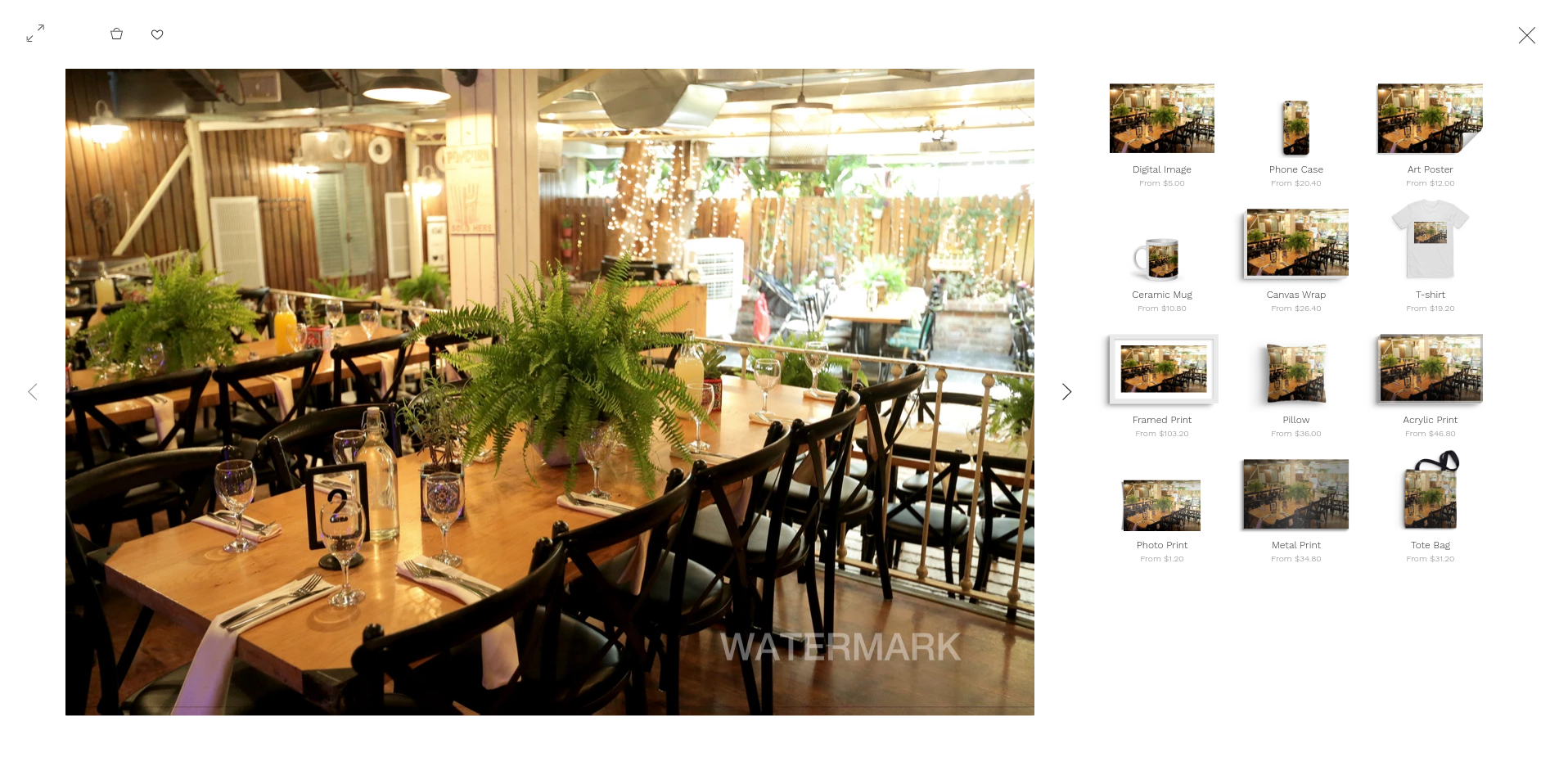 Easy Setup Process!
In order to start selling your photos as products you will need to take a few minutes and setup your store
Make sure you have added Wix Photo Albums app to your site
Starting the 4 step setup
process
Click `Start Now` to start the 4 steps guidance: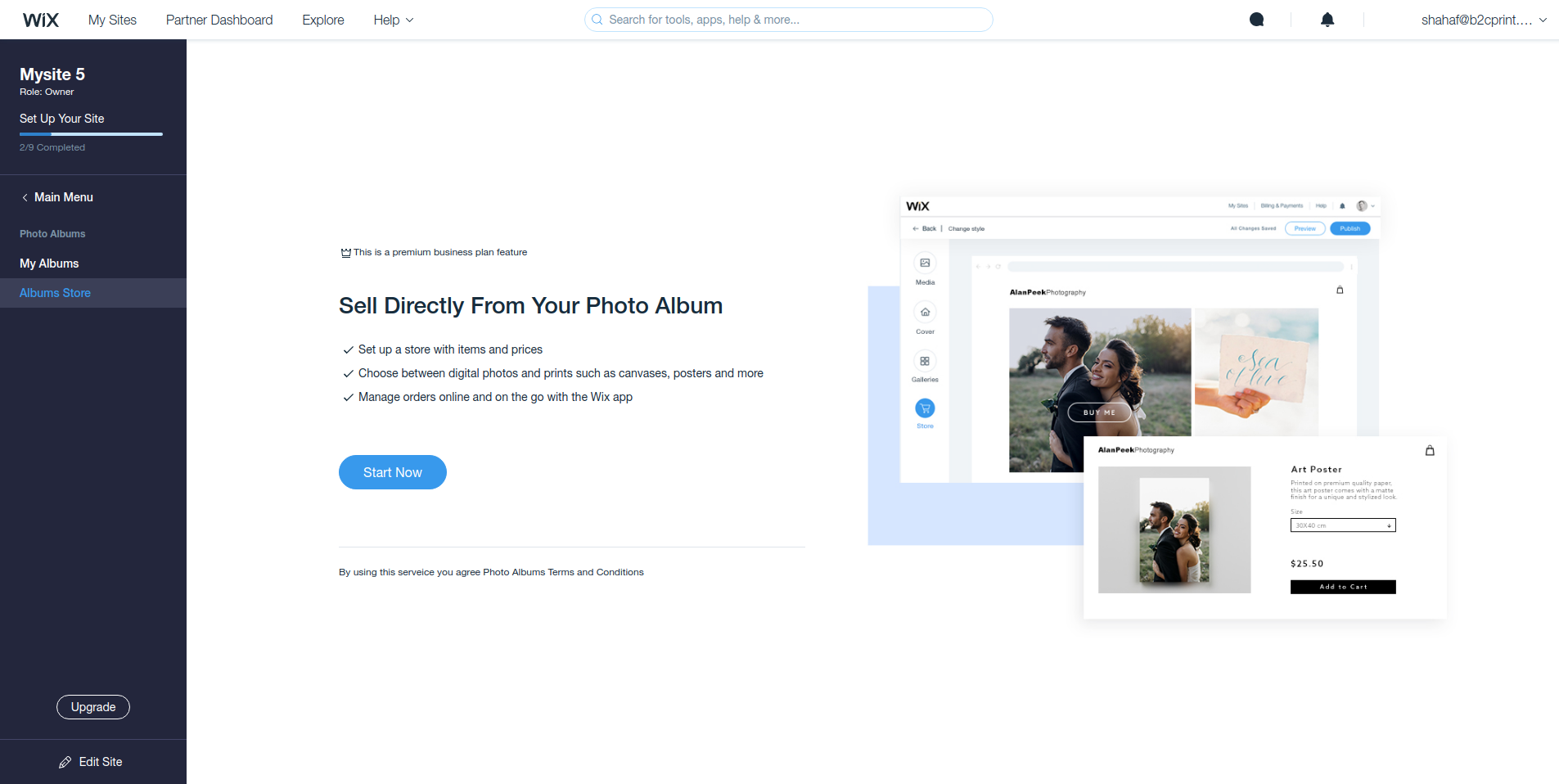 Step 1 - Setting up "Order a Print" as your
provider
Choose "Order a Print" as your provider.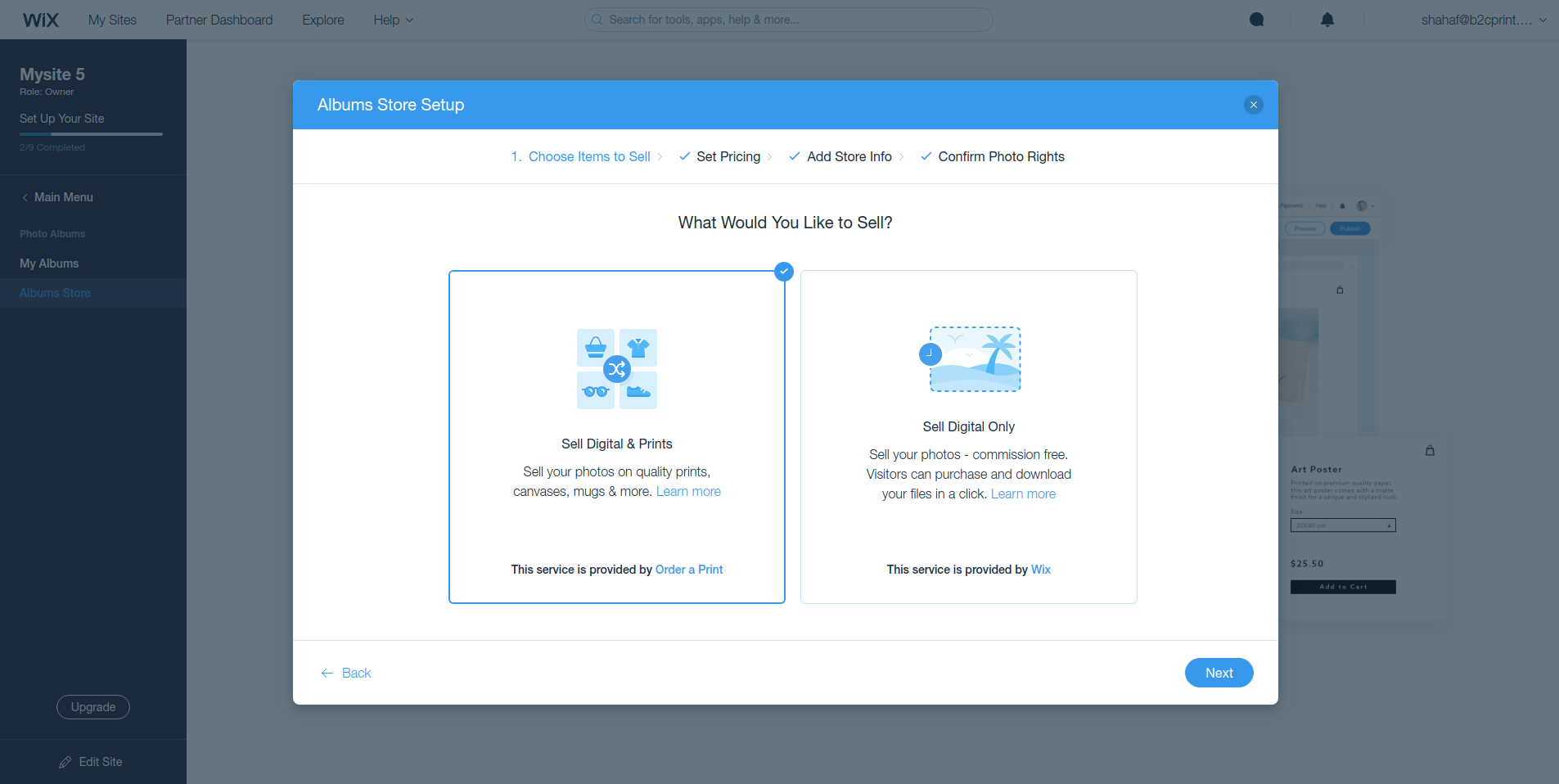 Make sure you activated the Order a Print in this modal.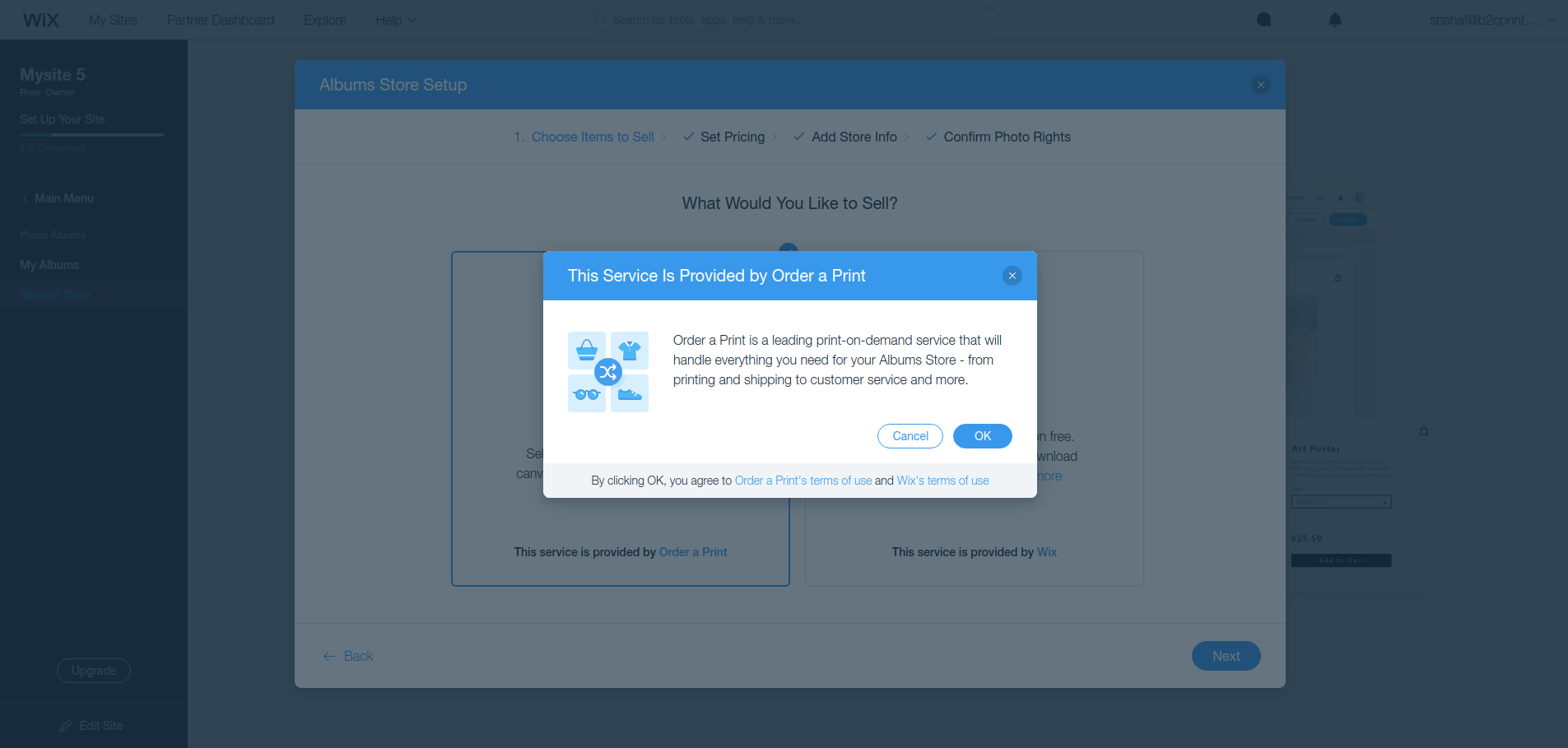 On the "Set Pricing" step you choose the type of products you wish to sell, then click on "Edit" next to the product to define your profit margin for it.
Note that the prices range is different according to different products in this category. Shipping cost will be added to the order's price according to your customer's location.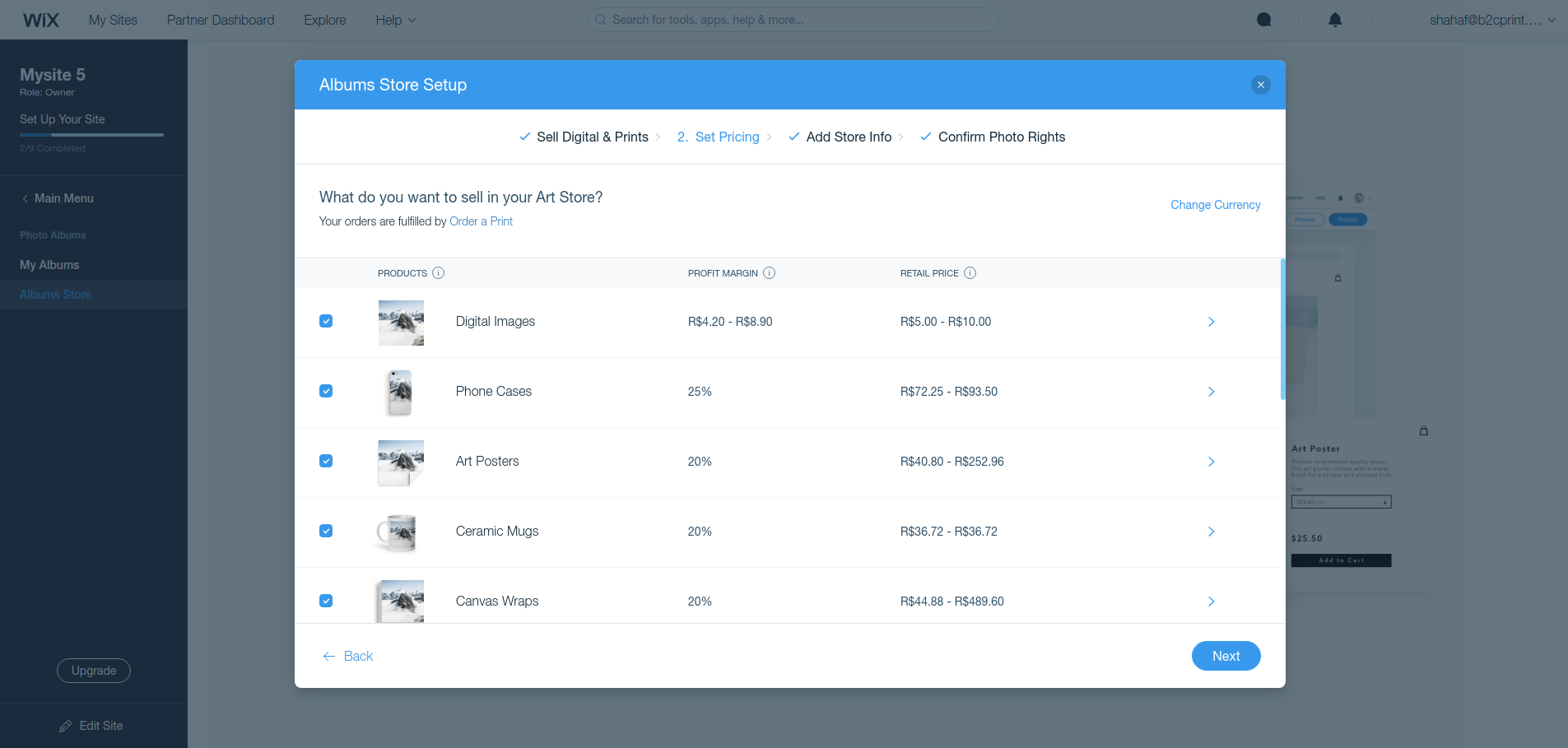 View our manufacturing prices, define your profit margins (in percentage) and choose if you wish to round your selling prices.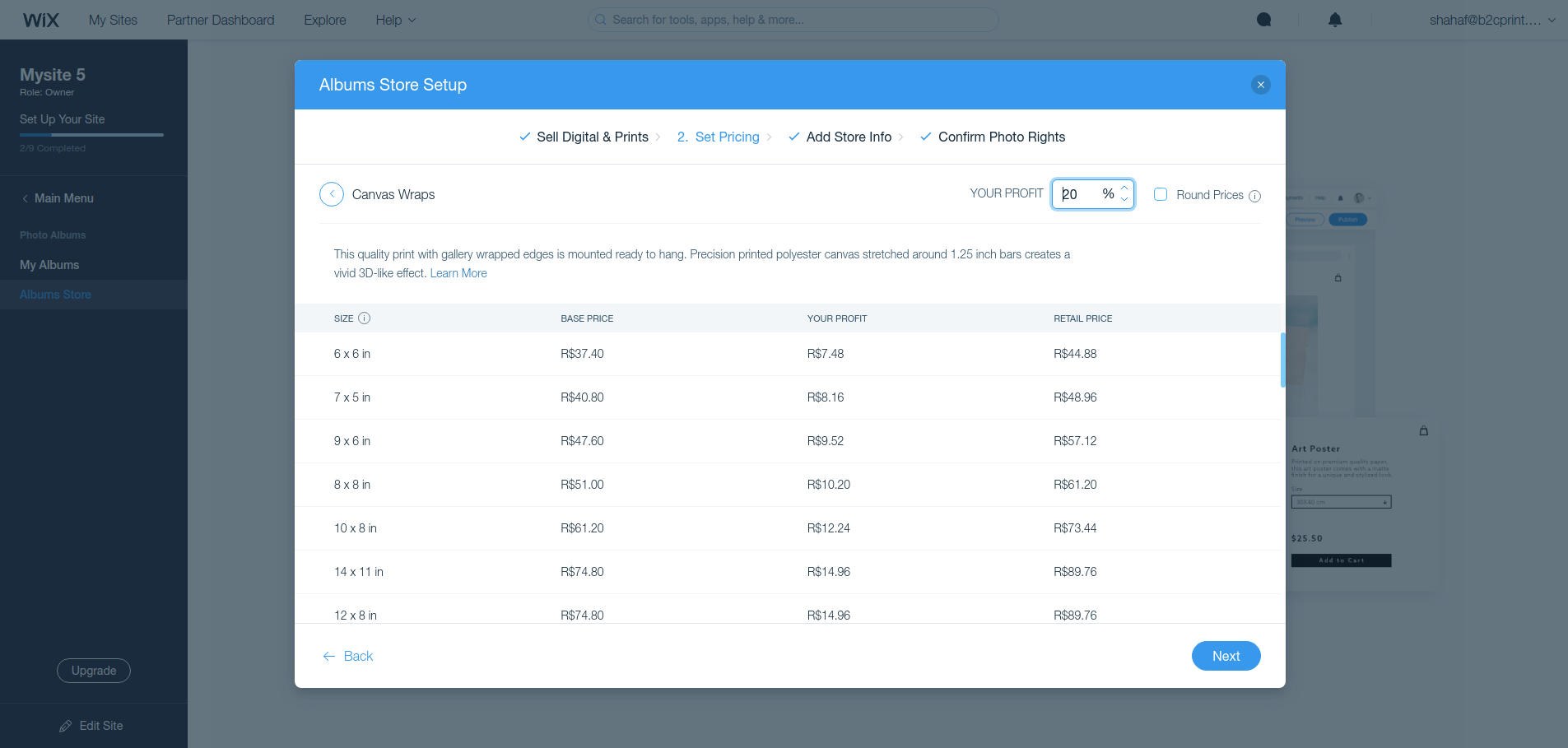 On step 3 'Add Store Info', add your business info. We will notify you by email about your purchases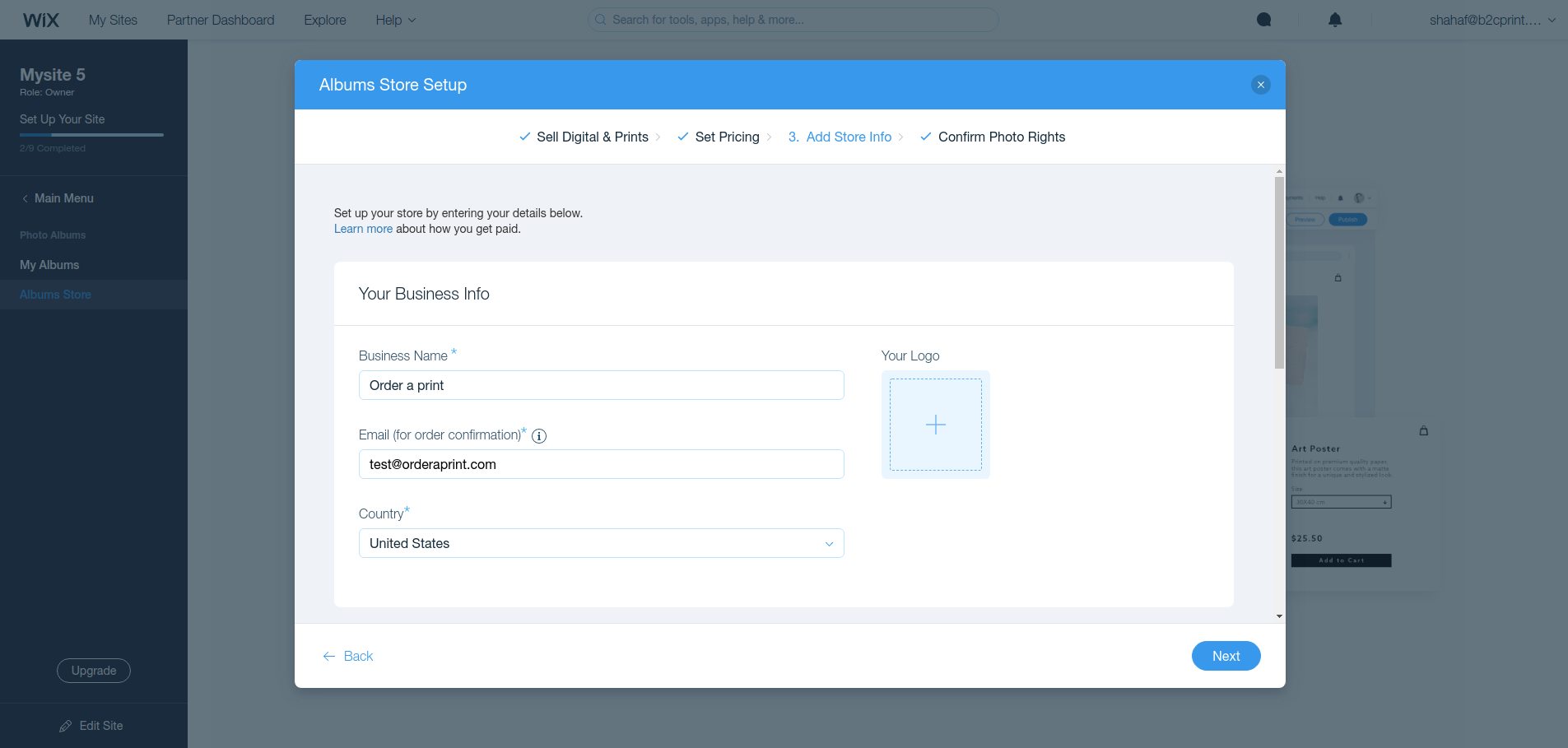 Step 4 -
Confirm Photo Rights
To have your store live and working, on step 4 'Confirm Photo Rights', confirm you have a right of sale for your photos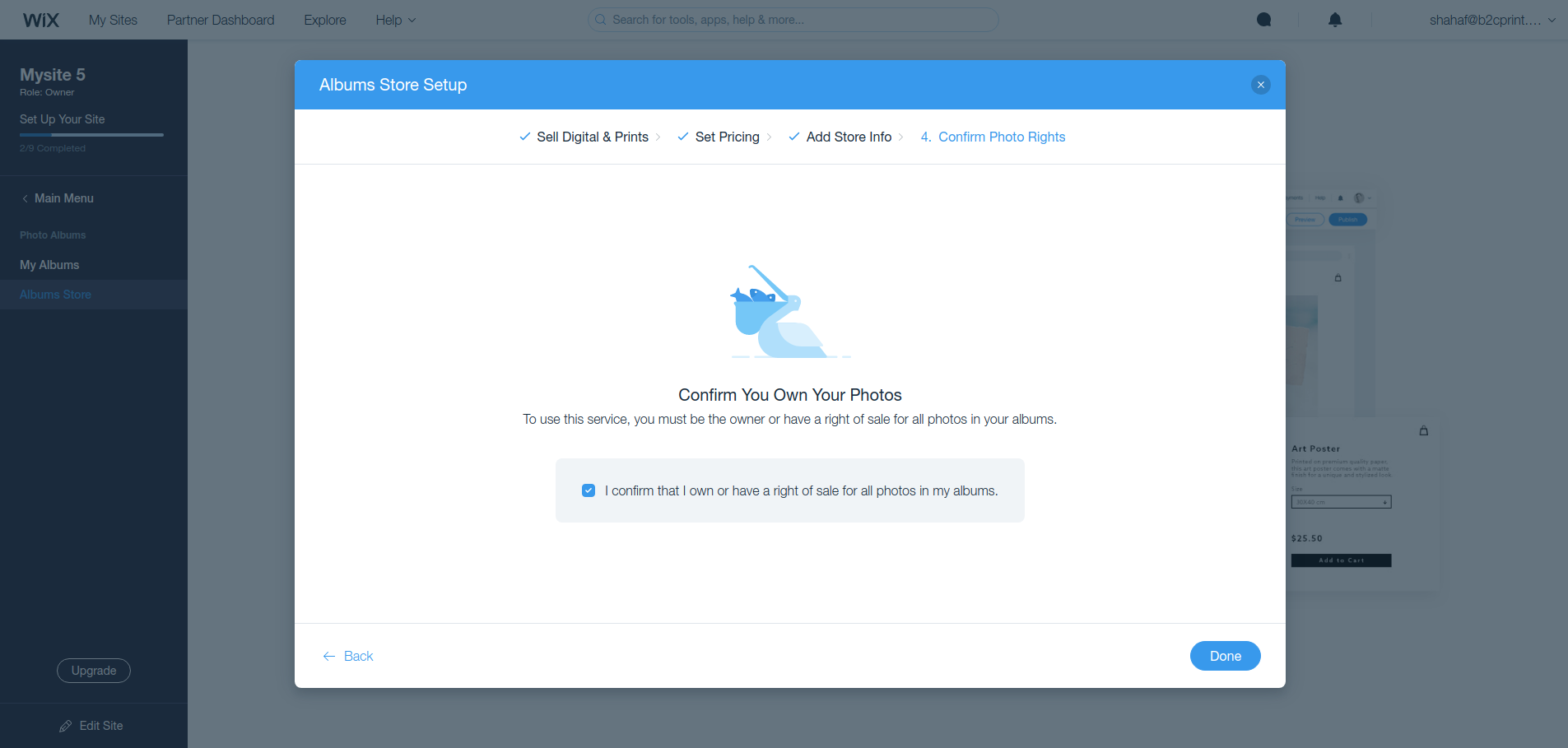 ACTIVATE YOUR STORE
You can activate your store on any of the albums you've created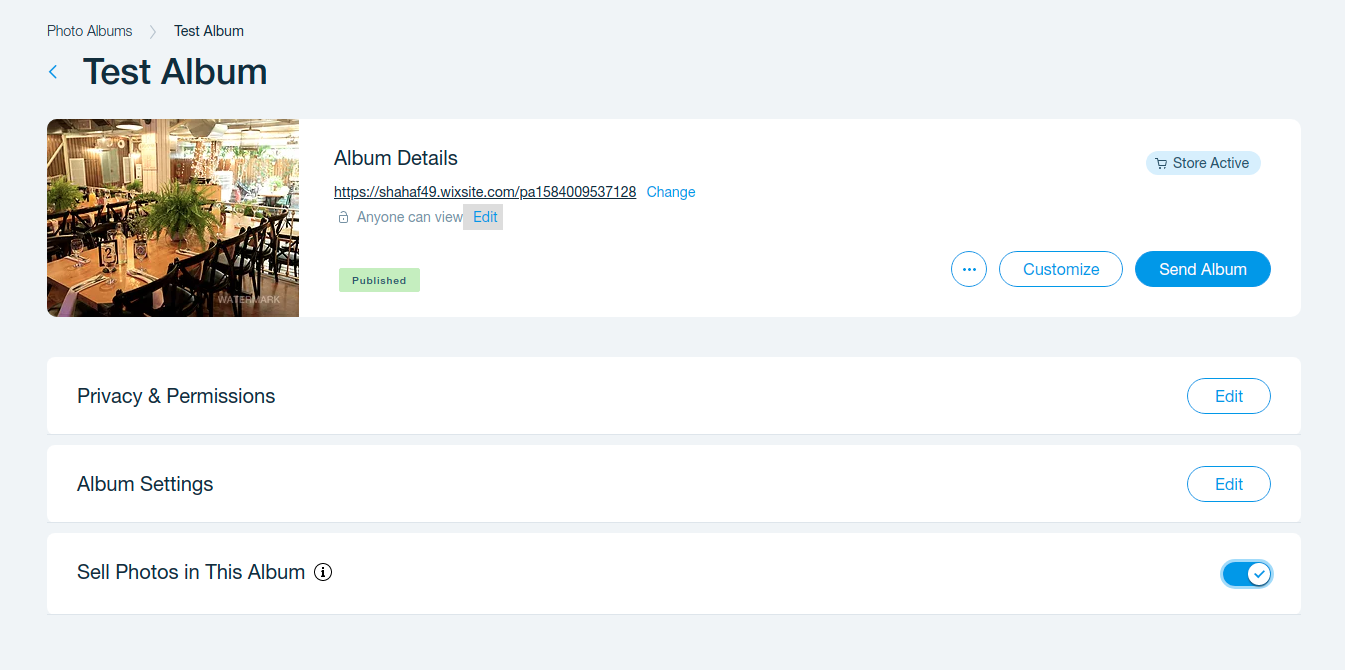 Make sure your album is published and that's it!
after publishing the album, your customers will be able to browse through your gallery and choose the image they wish to purchase.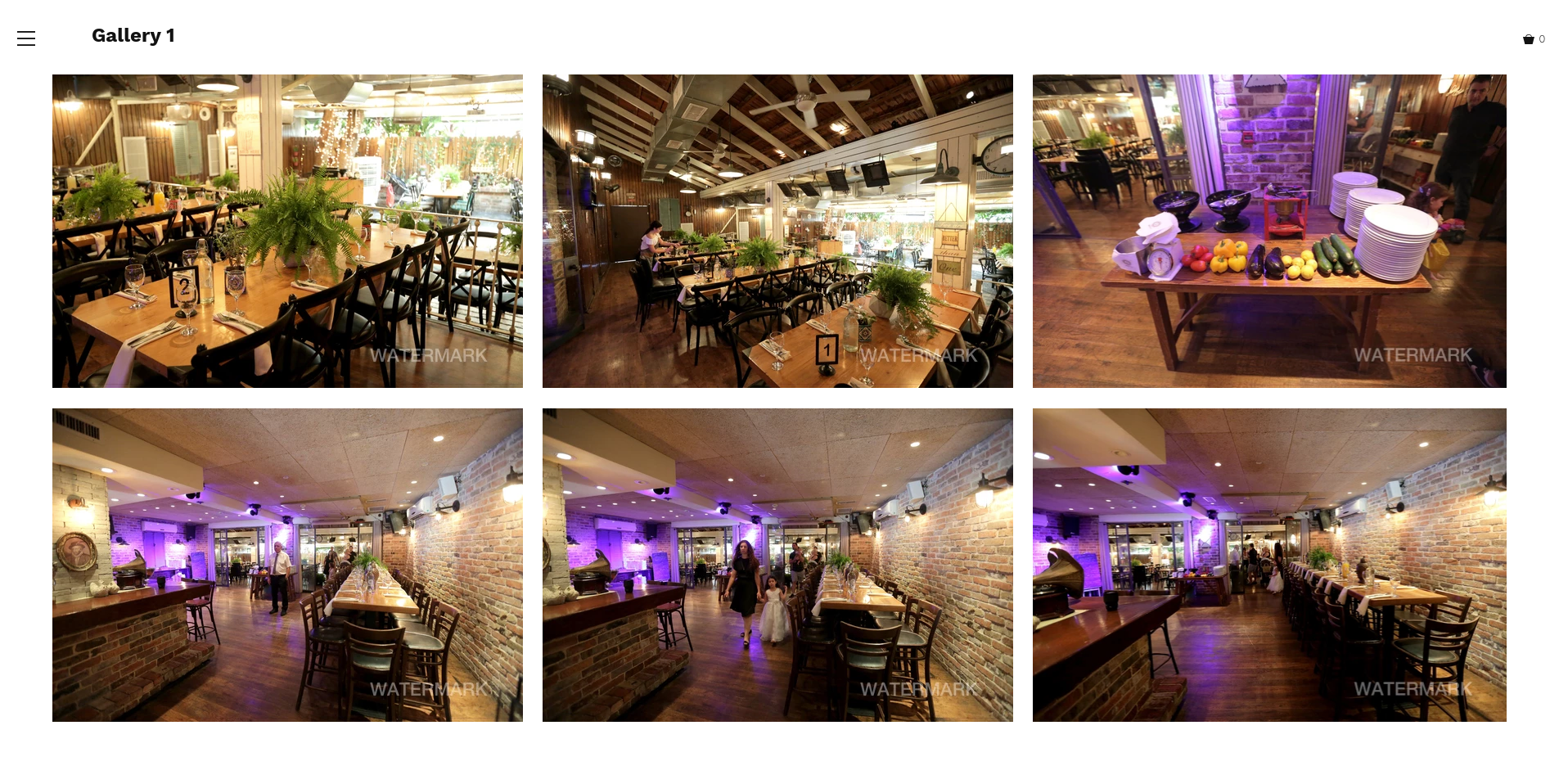 View the list of products you offer for sale.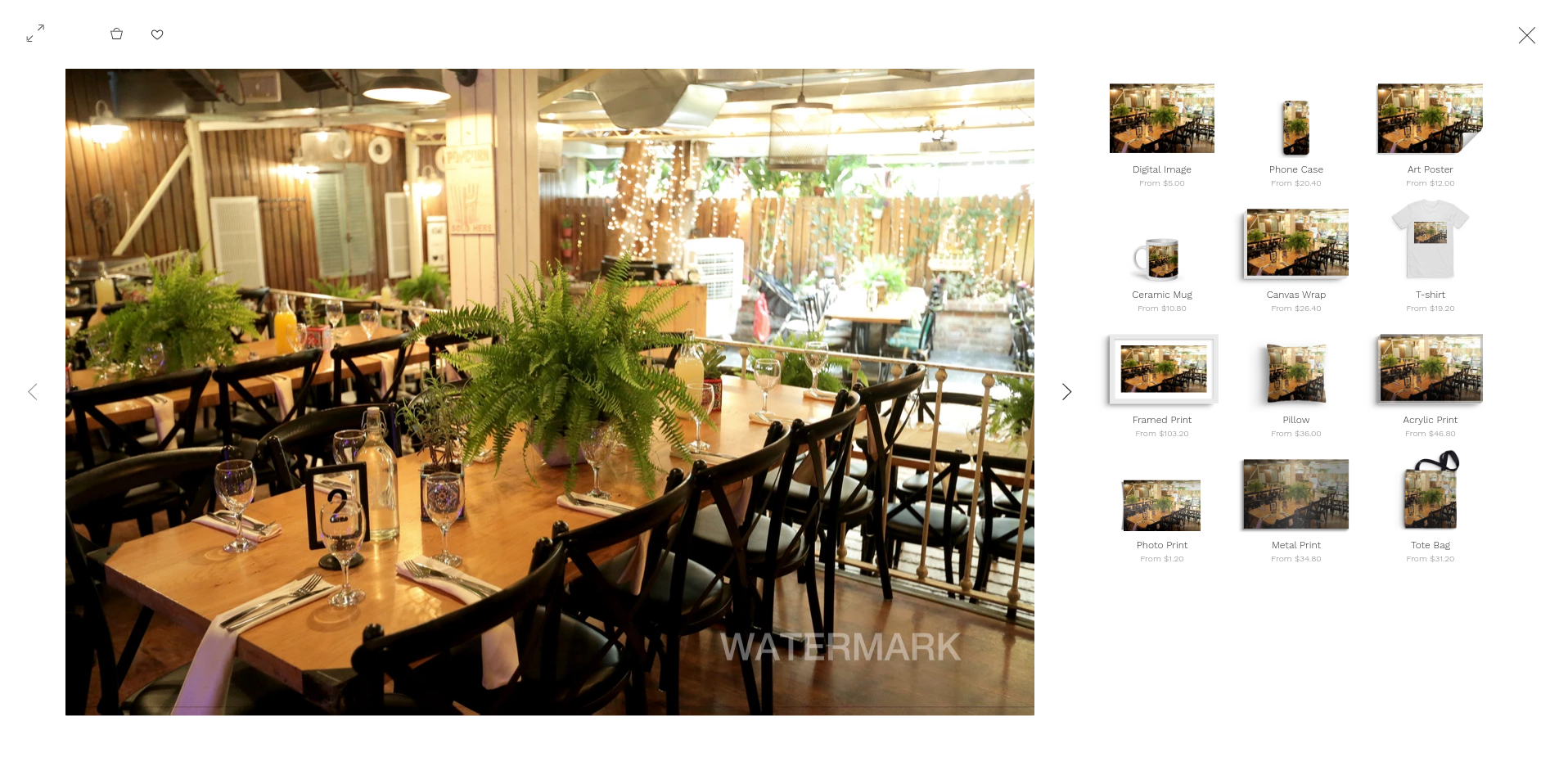 Choose the product, size and finish type they wish to order.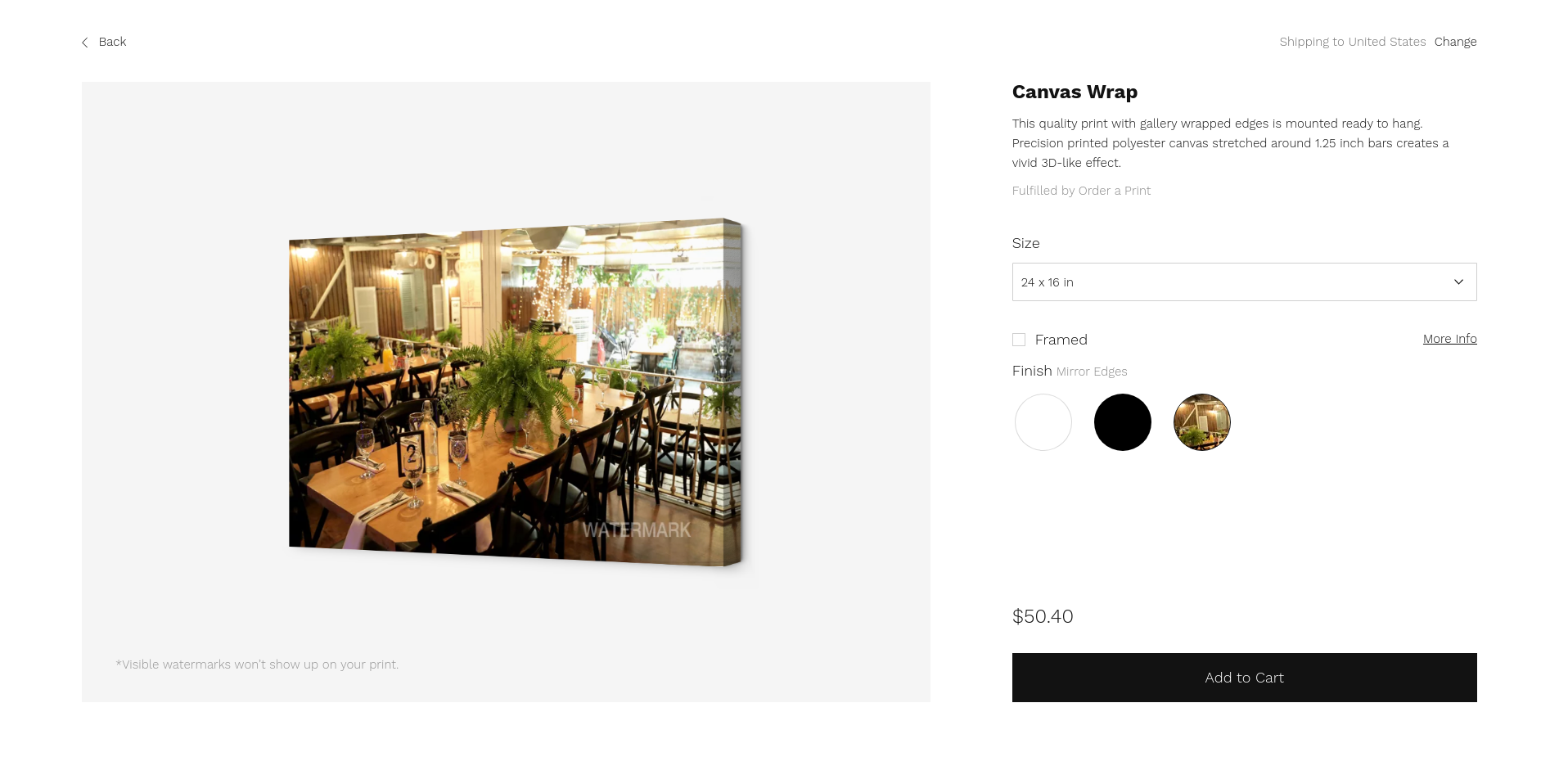 Add to cart, check out and pay online.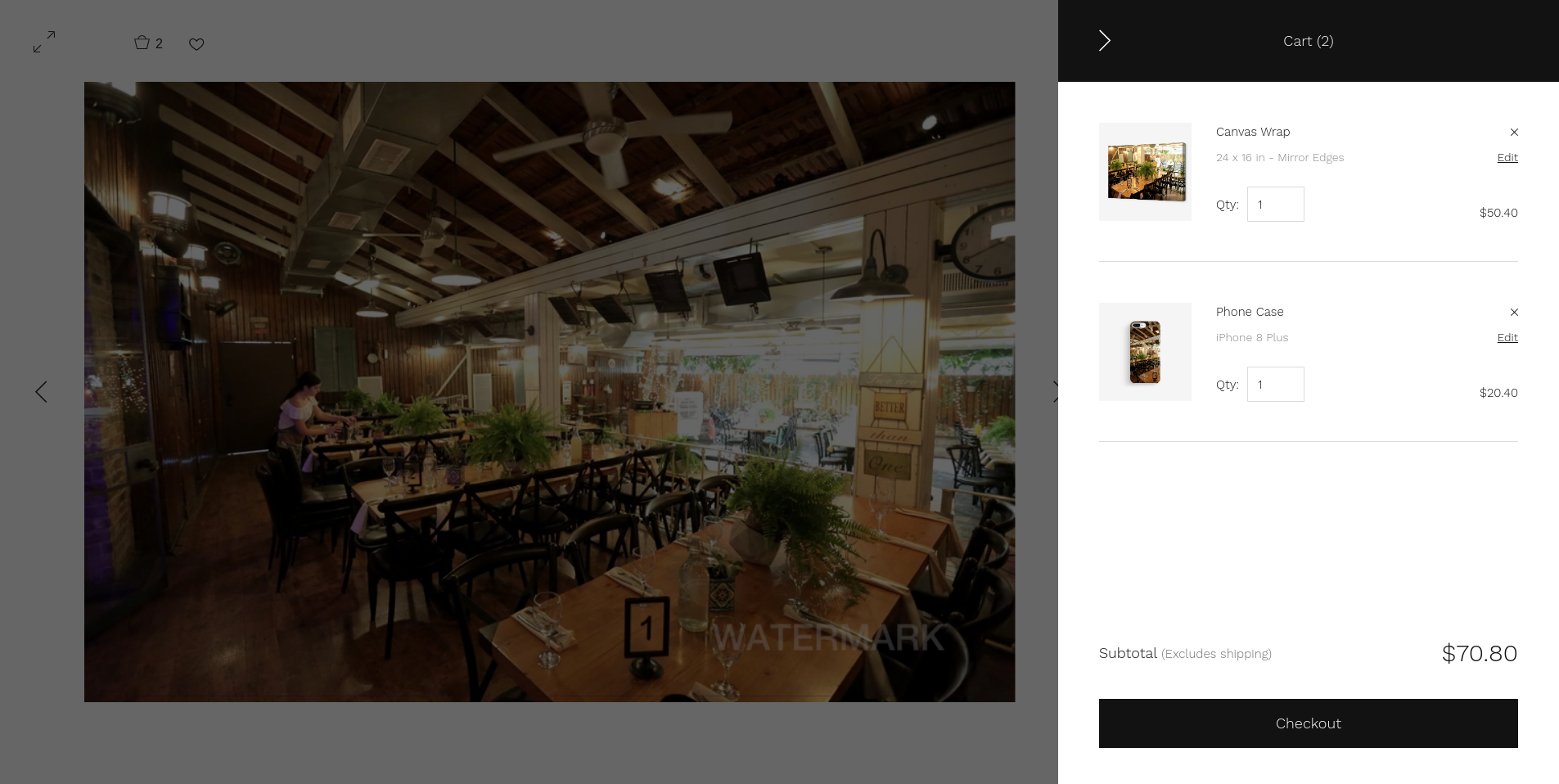 You will be notified every time a product is being sold from your gallery, then all you have to do is login to your app dashboard, click on "Manage Store" and go to "Orders" screen to view your list of sales.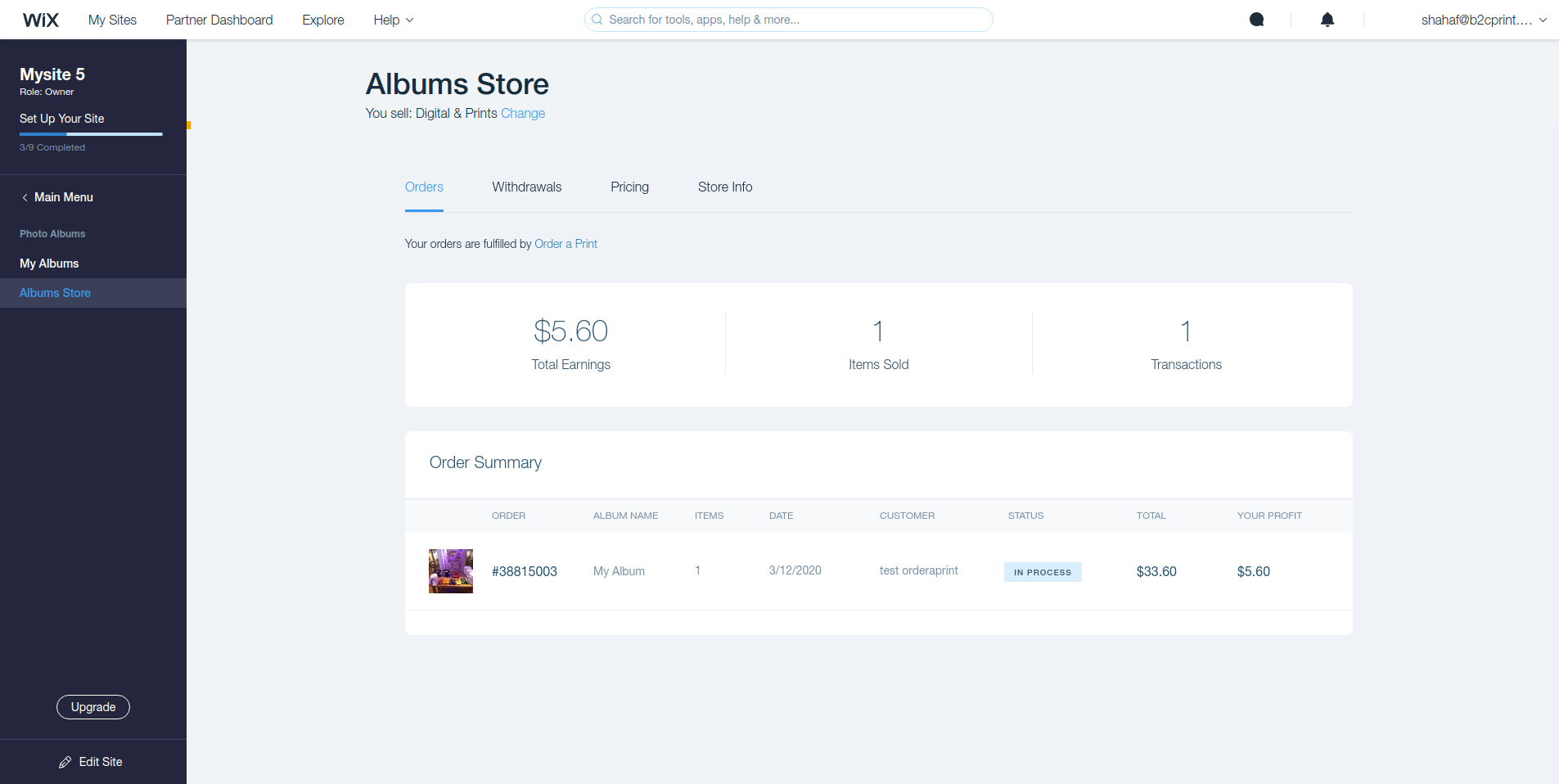 Click on "Withdraw Funds", fill in your PayPal email and your profits will be deposited to your account.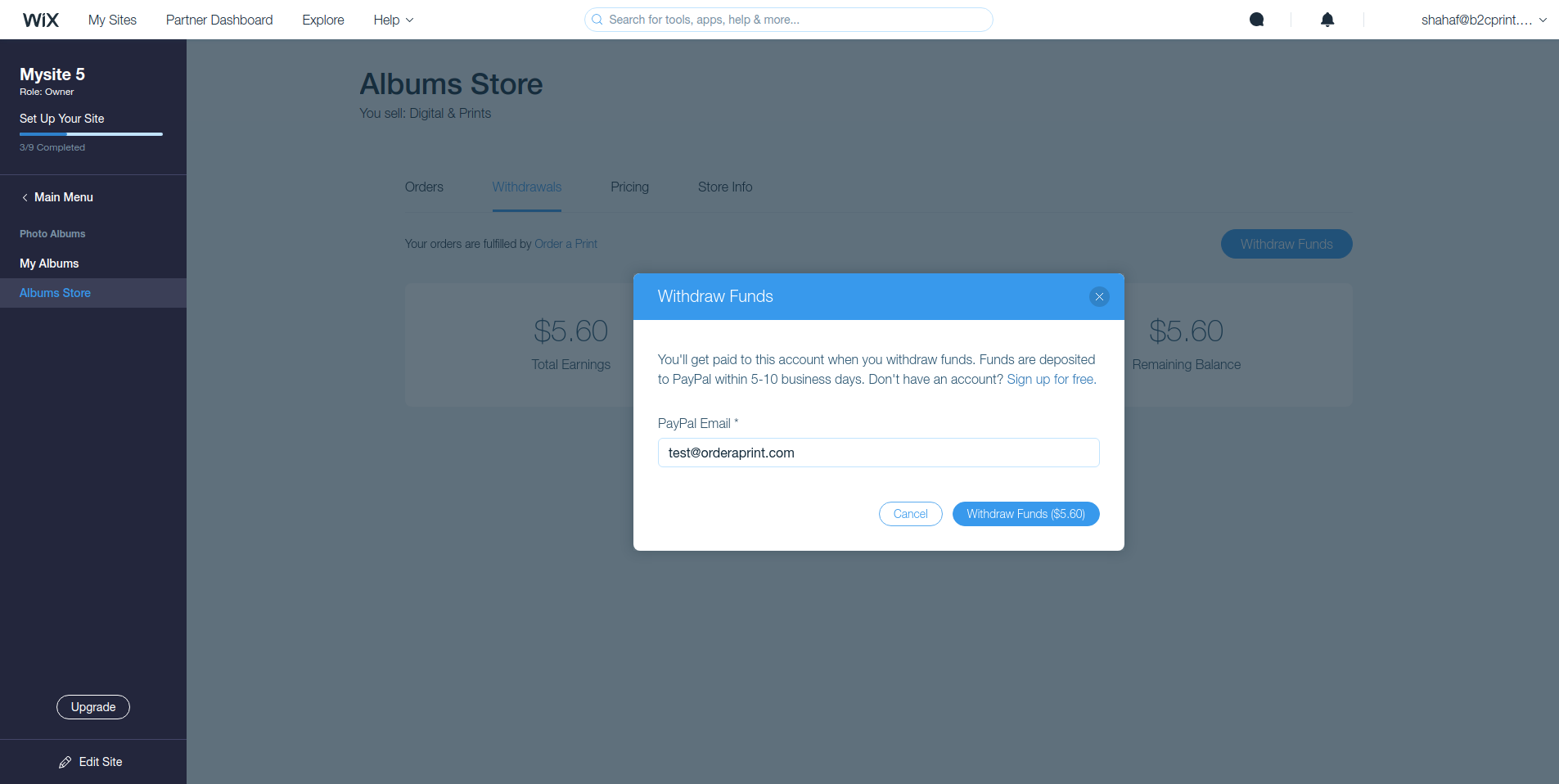 If you need any further assistance, please contact our support team
support@orderaprint.com
Thanks